Post Information
OVERVIEW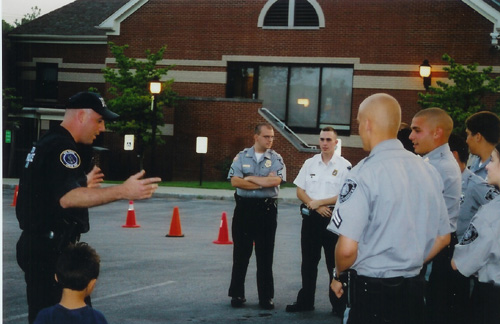 The Town of Fishkill Police Cadets are one of the first explorer post founded in New York State, if not the Country. Formed in 1972, the post has a large alumni that has moved onto being local, county, and state law enforcement personnel. In addition many of the alumni have moved onto various military and criminal justice careers.
Today, the post has a membership of over 20 cadets. The cadets meet weekly for a hour and a half for their regular meeting at which time uniform inspections are conducted as well as training, instruction, and planning. In addition to these regular meetings various trips and training classes are held throughout the year.
Cadets are also responsible for various community service as well as law enforcement service duties that include traffic and crowd control at various events, public/ community relation details, various crime prevention details, and various safety details. In addition to this, cadets work shifts along side Police Dispatchers in communications; receiving invaluable hands-on training.
The cadets also have the opportunity to participate in the post's Ride-a-Long Program. This aspect is likely the most valuable part of the program. Cadets participating in this program ride with police officers on their normal tour. Cadets have the opportunity to observe and take in various tactics and procedures. In addition, cadets get a better concept and learn the various duties of the officer, his paperwork, and his handling of different situations.
TRAINING
Overall the cadets within the program receive a diverse knowledge of the law enforcement field. Much of their training is in the field, as well as the classroom. Topics included in their training are:
Law Enforcement History/ Ethics/ Background

Communications Procedures

Patrol Procedures

Reports and Report Writing

Penal/ V&T/ CPL Law

Procedures and Investigations

Public and Job Relations

Crime Prevention

Fingerprinting

Illicit and Abusive Drugs

Arrest Procedures

Search and Seizure